Connect with a Client Success Manager
TotalVoice is a VoIP tailored solution for your specific business needs. It is a cost-efficient internet-based phone system with a multitude of functions to increase your workplace efficiency.
Transitioning to Voice over Internet Protocol (VoIP) from traditional landlines is a business-must nowadays. There are many advantages of VoIP over conventional phones that are important to you, your team and the clients/customers you serve locally, nationally and worldwide.  This technology is designed to increase workplace efficiency for the smallest to the largest of businesses.  All you need is an internet connection.  The rates are competitive and provides you options for landlines and mobile devices.
TotalVoice is our affordable, managed VoIP Solutions and requires no licensing fees.  It is feature-rich, has the capability to grow from 3 users up and can be configured for digital, VoIP or a hybrid of both.  Installation and integration is seamless and comes with a multitude of functions including:
24/7/365 Management, Monitoring and Support
Bundle Packages – phone system and internet connection
Call Statistics
Call Recording
Click-to-Call Dialing
Conference Calling
Extensions and Transferring
Fax Server Capabilities
Fax to Email
Free Calling Between Offices
Personalized Greetings
Unlimited Local and Long Distance Calling
Unlimited Voice Mail
Video Conferencing
Voicemail to Email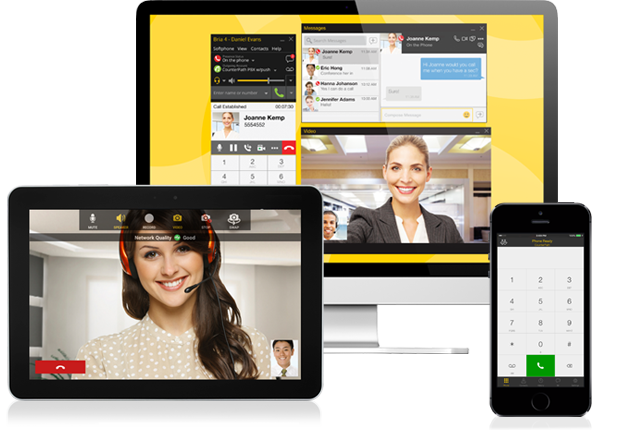 Experience TotalVoice for reduced phone rates and an upgraded phone system with high definition call quality, free local and long-distance calling, mobility and connectivity for remote employees, scalability for future growth and improved productivity.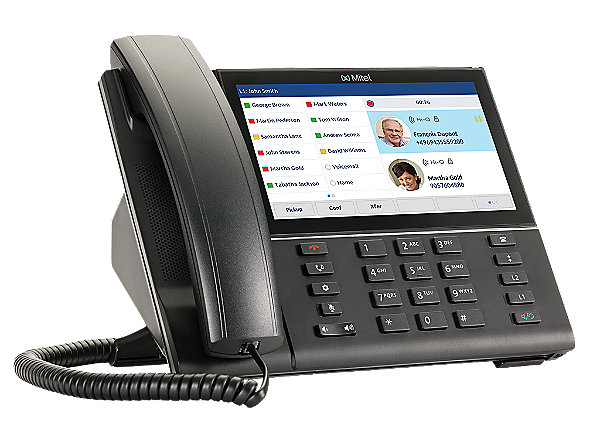 Understanding OrLANtech's VoIP phone services
We understand that you are not a VoIP phone services administrator
Don't worry about getting all your VoIP phone services setup perfectly from the beginning, or becoming a phone system guru. Your phone system platform has many features included free-of-charge so you can enable functionality without any additional cost. Plus, your system includes free support so you can ask a question, request name changes, change extension numbers, add a phone number, forward your phone, reset a voicemail password and a whole lot more at any time.
TotalVoice Phone Server Features from Your Trusted VoIP Providers at OrLANtech
There are a number of incredible VoIP phone services that you will find indispensable. If you have any questions about these services, don't hesitate contacting one of our VoIP professionals.
Auto-Attendant (IVR)
The TotalVoice Auto-Attendant is one of the more useful VoIP phone services because it lets callers "Press 1 for Support" or "Press 2 for Sales." The Auto-Attendant feature is easy to use, and powerful. With a few clicks of the mouse, users are able to manage call flow, craft scheduled responses, forward calls off-site and much more.
Voicemail Options
Press a single button on your office phone, dial in remotely from any outside phone or receive attached .wav files in your email.
Voicemail-to-Email
Receive your voicemails as emails! TotalVoice comes pre-configured to send each employee an email whenever they get a voicemail. You can even have the audio attached to your email so you can listen to the voicemail right from your Inbox.
Music-on-Hold
Music-on-Hold (MOH) is an incredible feature for VoIP phones. Simply upload your own MP3 files and you're ready to go. TotalVoice is a handy feature that comes with unlimited playlists. You are free to play preferred audio tracks when calls are routed to various queues or departments. Use MOH to creatively highlight promotions, up-sell current customers or update customers calling any member of your support team.
Night Mode VoIP Phone Services
If you have a small office, then the first employee who arrives likely opens the office and the last one to leave closes. If you want to simplify turning your VoIP phones on and off with just a few key presses, you will truly appreciate this feature. Users can also setup speed dial buttons on phones, making it possible to switch modes with one touch of a button.
Ring-all (Blast Group)
A Blast Group is a feature that takes one inbound call and rings all phones. The first user to pick up their phone gets the call. This feature, on other phone systems, is sometimes called "Simultaneous Ring."
Call Forwarding
VoIP phone users can employ their personal Web Control Panel to enable call forwarding. The forwarded call may be directed to either an internal or external number.
Name Directory
TotalVoice are VoIP systems that come pre-configured with a professional "spell-by-name" directory. Callers are prompted to "spell the first three letters of the party's first or last name" and then automatically connected to their requested extension. If someone doesn't want to be in the Name Directory, the TotalVoice administrator may easily exclude certain extensions.
Conference Bridges
Conference bridges were once thought to be unaffordable for many companies, but TotalVoice comes pre-configured with conference bridges for free. A TotalVoice conference bridge supports an unlimited number of internal participants, and as many external participants as you have phone lines.
Extension Groups
Your organization may not be flat - meaning that some employees have communication responsibilities that others do not. TotalVoice includes a powerful "groups" feature that allows you to build extension groups and assign permissions to those groups.
Paging / Zone Paging
Have you ever wanted to use your VoIP phone services to page a certain subset of employees, or perhaps even your entire staff? With this handy feature, you can assign any group an extension number and page them through your VoIP phone speakers.
Intercom / Zone Intercom VoIP Phone Services
Many telephony products offer an intercom feature. Are you aware of any that offer Zone Intercom? TotalVoice does, and it allows you to dial a zone and setup an ad-hoc conference with everyone in that zone.
Voicemail Groups
Want to send a voice message to multiple people? Use the Voicemail Group feature to easily build groups (such as your sales team). Then dial the number of your group, just as you would normally dial an extension, and leave a message. Seconds later, everyone in the group gets your new message.
Advanced Call Forwarding
With a few clicks of your mouse, you can forward an extension to another extension, a cell phone or even to another part of your Auto-Attendant. This lets you build very creative IVR trees to meet the needs of your business.
Custom Caller IDs
TotalVoice is a VoIP feature that lets you customize the inbound Caller ID name and/or number for each department. It also allows you to change your outbound Caller ID on a per-extension basis. This means you can block, reveal or change the Caller ID of every extension in your office. Note: TotalVoice cannot change your outbound Caller ID if you are using POTS lines. For 911 reasons, POTS outbound Caller IDs are always controlled by your carrier.
IVR Authentication
With a single click of the mouse, you can password-protect any part of your Auto-Attendant. Use this elegant feature to protect your Conference Bridge or priority queues.
Call Screening VoIP Phone Services
Call screening allows you to talk to who you want, when you want. When you enable FindMe on your extension, optionally use call screening to screen the calls that are forwarded to your mobile, home or other phone numbers. Before the call is forwarded, the voice prompt will ask the caller to record their name, and that recording will be played to you before you accept the incoming call. TotalVoice takes call screening to the next level.
Use Various Types of Telephone Circuits
The TV service can be customized to use existing telecom data/voice circuits or our cloud-based phone service (SIP).
FAX Services
Fax lines can be handled through the VoIP phone systems if the client does not have a third-party app that requires special features. Faxes are digital and can be placed in a folder on a server or come in as an email.
Additional Items to Consider When Moving to VOIP Solutions
Client must use dedicated CAT5e or higher network drops for each VoIP phone location. The quality of the network cabling affects the sound quality in the same manner that poor CAT3 cabling affects the call quality of an analog phone.
A PoE (Power-over-Ethernet) network switch, not a hub, capable of 1000Mb/s data transfer with enough available ports is required. TotalVoice phones receive its power from the PoE switch at the client's office. Since electrical fluctuations affect network stability and reliability, we highly recommend an online UPS capable of supporting the transport infrastructure, which includes the PoE switch, firewall and the telecom provider's equipment.
Client needs to have adequate bandwidth, internet connectivity, class of service (CoS) or quality of service (QoS) as needed for each user and/or location in order to ensure sufficient call quality levels.
VoIP Phone Services client will need to pre-authorize OrLANtech as a technical resource with their SIP and internet provider for installation and future support assistance.
Support for the system after the initial project period will be covered by TotalVoice and included with your monthly service agreement.
If you have questions about our VoIP Services, phones or this sample project summary, give us a call. We are happy to customize a VoIP phone solution that is perfect for your business.