We believe that community success is directly correlated to business success. We do everything we can to help our community and support the organizations that keep it thriving. This includes actively engaging our employees in community projects or supporting their own community initiatives.
By teaming up with local organizations, we are able to not only serve our clients in the workplace, but also in their communities.
Community and nonprofit organizations also benefit from a strong IT partnership. For this reason, we offer discounted rates to nonprofits. We manage and support many nonprofit organizations throughout central Florida and are proud to be a part of their teams.

Foundation for Foster Children's mission is "enhancing the lives of children in foster care through support and advocacy to create opportunities for a brighter future." The programs they offer include education, enrichment, Transition to Adulthood and more.is dedicated to creating a pathway of self-sufficiency for homeless women with children by providing housing, social services, education and job training.
---

Make-A-Wish® Central and Northern Florida serves a unique, and vital, role in helping strengthen and empower children battling critical illnesses.
---

Clean the World is a social enterprise with the mission of saving millions of lives around the world. Clean the World leads a Global Hygiene Revolution to distribute recycled soap and hygiene products from more than 5,000+ hotel and resort partners to children and families in countries with a high death rate due to acute respiratory infection (pneumonia) and diarrheal diseases (cholera) – which are two of the top killers of children under five years old.
---

Welbourne Avenue Nursery & Kindergarten is a child care and early childhood education provider accepting children ages six weeks old to five years old.  It is fortified with different facilities and equipment to help your child learn, discover and develop their talents at an early age.
---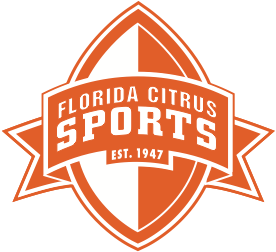 Florida Citrus Sports (FCSports or FCS) is a not-for-profit membership organization dedicated to increasing community spirit and pride, promoting tourism, stimulating economic development and ultimately benefiting charities, educational institutions and the quality of life in Central Florida through its signature events.
Keith has served on various committees and is currently on their associate board and scouting team. He travels each year to various college football games to promote the Florida Citrus Bowl games and City of Orlando.
---